While it was bedtime at the Big Brother's house, the new head of house, Ozo and his deputy, Nengi were ready to sleep.
Nengi used her pillows to as a demarcation between herself and Ozo. Funny enough Ozo who is a nice and calm guy was already fast asleep while she was having issues sleeping.
She kept on turning and turning and changing her sleeping positions for some time while she watched the cute Ozo sleeping.
See the cute photo to prove;
After a while she woke him up and told him goodnight.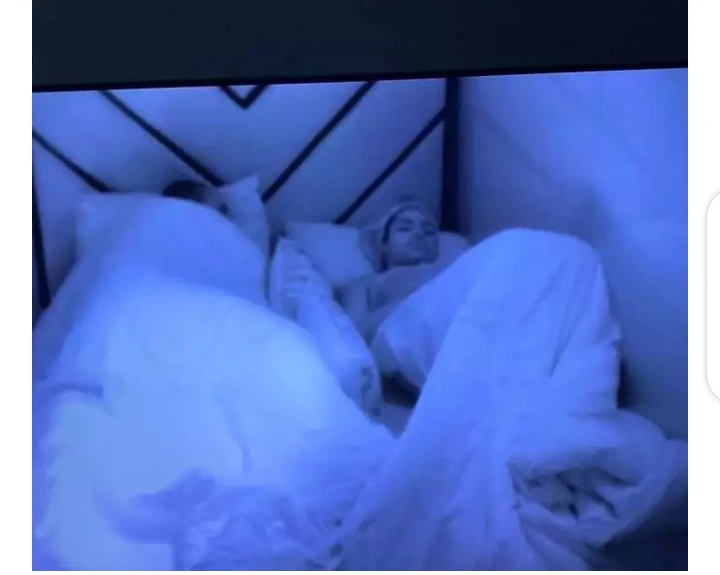 That was really lovely and that shows that Nengi is in love with Ozo.
There numerous fans are really happy about this development because a lot of people think they look really lovely and cute together which they actually do.
Some other fans are praising Nengi for the kind of self control she has.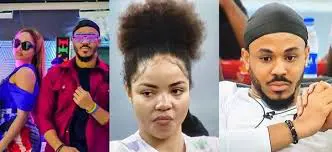 Here are more cute photos of them;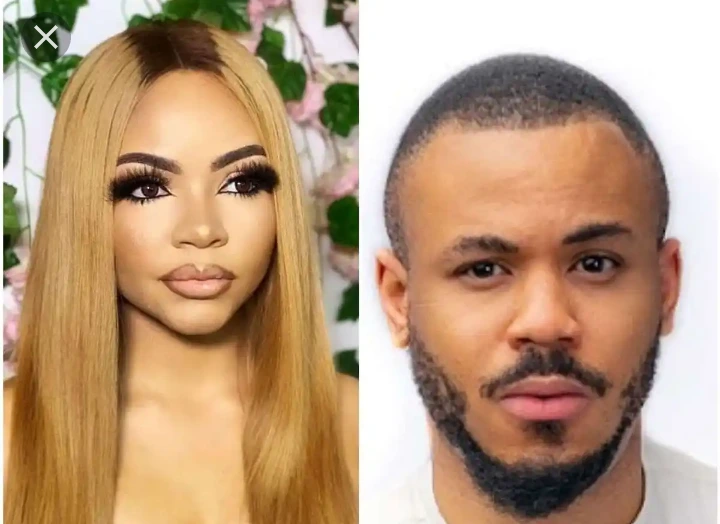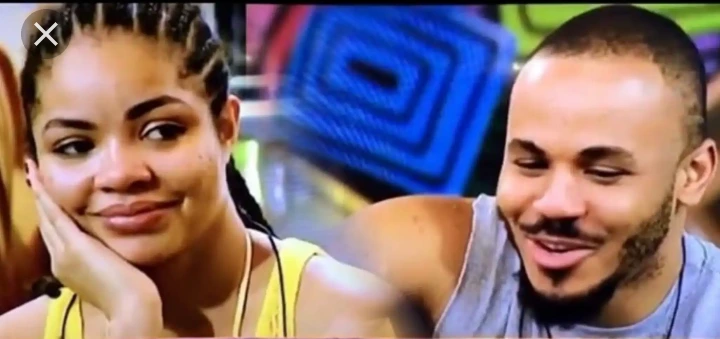 This week is already looking interesting as fans are looking forward to their first kiss although some think she would not give in to her desires.
Some fans are in expectance or a first kiss from the Ozone ship, others feel Nengi would not give in to such.
As the show unfolds we would see if she would maintain her self control or if she would give in.
What do you think guys? Do you think Nengi will give in?